font size |
A
A
A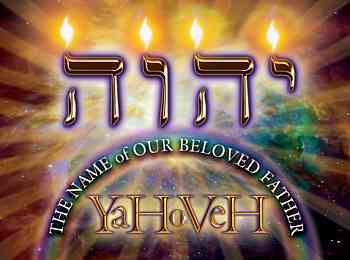 Calling Forth...

from haRold Smith
Jerusalem, Israel
"I will take the cup of salvation, and

call upon the name of the LORD.

" Psalm 116:13

"And it shall come to pass, that whosoever shall

call on the name of the LORD.

shall be delivered: for in mount Zion and in Jerusalem shall be deliverance, as the LORD hath said, and in the remnant whom the LORD shall call." Joel 2:32

"I will offer to You the sacrifice of thanksgiving, and will

call upon the name of the LORD.

" Psalm 116:17

"For at that time I will change the speech of the people to a pure speech, that all of them may

call upon the name of the LORD.

and serve him with one accord." Zephaniah 3:9
One day, as I was contemplating how are we to be in the face of so much evil in the world and in our own lives, the Father asked me,
"Who does this world belong to?"
Immediately, the scripture with Yeshua in the wilderness came to mind when satan told Him,
"…this world is mine, having been given to me"
(
Luke 4:5-6
). It was deeded over to him by man's relinquishment of it through unbelief in the Goodness of the Father in the Garden of Eden (
Genesis 3
). The Lord went on to say,
"If this world belongs to the evil one, why should it surprise you that evil flourishes in the world?"
The events transpiring in the world are but the result of the evil which proliferates out of the hearts of men (
Matthew 12:35
). He knows the world is consumed with evil as it was in the days of Noah and must be dealt with (
Matthew 24:37
). Yeshua did not pray for us to be taken out of the world, but that the Father would 'keep' us - not from the evil in the world for we are to be a Light in the midst of darkness, but from the evil 'one' (
John 17:15
). To
Keep
comes from the Greek
tereo
meaning
to cause one to persevere or to stand firm in, to be burned with fire for one's advantage
(
2Timothy 4:7
, see
Salt of the Earth
).
It is in the midst of the darkness we see coming at the hand of men that we are admonished to "call upon the Name of the Lord" - not to be removed from the worldly events seemingly spinning out of control around us, but to BE an instrument
through
which His Essence is loosed into this worldly sphere. To call forth His Name IS to bring the force of His Presence (Light) to bear in this earthly realm. His Presence is Light and Light is a real force (
1John 1:5
, see
Light
). When concentrated, as in a laser beam, it can burn through any substance. When concentrated through our lives by the excellence of the Virtue of His Life (
John 1:4
, it can move mountains (
Matthew 21:21
,
Matthew 18:18-20
). But, this is a two-part collaborative effort between the Father and us. We first must hear His Voice and then, secondly, must believe what we hear to be spoken in the Goodness of His Name, believing that He Is Who He says He is
while
we are standing in the circumstance - or we get nothing (
Hebrews 11:6
). Yeshua became vulnerable to the circumstances surrounding Him to the extent that if the mountain He was standing under didn't move, it would fall on Him (see
Becoming Vulnerable
). But, as imminent as that fall seemed, He did not speak to that mountain until He first heard the Father's words, until He became aware of that glow, that illumination within His Spirit to direct His Steps (see
Hearing His Voice
). He believed in the Goodness of the Father to the extent that He said, "If I perish, then I perish - but I will wait on my Lord". He was never disappointed - not even in death. That is the same promise you and I hold.
How do we call forth His Name? It is through the process laid out in the scriptures at the beginning of this article - first by drinking from the cup of salvation, then offering the sacrifice of thanksgiving and, finally, being resolved to bring forth a purity of speech befitting Who He says He Is (
John 8:26-29
). This is how we call forth the Name of the Lord. To call forth His Name is to manifest His Glory (see
the Glory
).
Drink from the Cup of Salvation.
Many of us have come to believe salvation is an utterance of formulistic words we make while walking down an aisle or kneeling at an altar. Salvation is not a verbal exercise. Our embrace of salvation produces tangible results - real effects in this earthly existence. To drink or partake from that Cup means to call forth His Presence by our belief in what His Salvation will produce within us (see
To Believe
).
Salvation
in Hebrew is
Yeshua
and means -
1) salvation, deliverance a) welfare, prosperity (rest) b) deliverance c) salvation (by God) d) victory
(used in
Isaiah 62:1
as salvation).
Deliverance
is primarily used in Hebrew as
teshuw'ah
which means -
1) salvation, deliverance a) deliverance (usually by God) b) salvation (spiritual in sense)
. (used in
1Chronicles11:14
as deliverance,
2Chronicles 6:41
and
Psalm 37:39
as salvation).
Salvation
is also used in the Greek as
soteria
and means 1) deliverance, preservation, safety, salvation a) deliverance from the molestation of enemies
We can see from these definitions how that salvation and deliverance are interchangeable - to embrace salvation IS to be delivered. It is by the strength of the salvation Yeshua (being the first among many brethren -
Romans 8:29
). showed us how to embrace that empowers us to be delivered and to be set free from the "molestation of enemies." This is an active stance in Ruach haKodesh (the Holy Spirit) that we must
choose
to partake of as a matter of our will in order to exert (see
Authority
).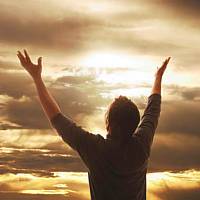 Offer the Sacrifice of Thanksgiving.
There is a process outlined in
Psalm 100
by which we come into the Presence of the Living Elohim. We must first enter His Gates with thanksgiving, thanking Him in and for the circumstance of our life - in whatever state we might find that life to be in (
1Thessalonians 5:18
.
Ephesians 5:20
). As we become thankful, we are then allowed entry to His Court by the praises we offer Him (
Psalm 22:3
). This Praise is what He inhabits or abides in. What is praise? In Hebrew it is
yadah
which means
to throw, cast or shoot (as arrows) by lauding or confessing
before the assembly (
Psalm 111:1
). It is in the confession of His Goodness toward us before others that we call upon His Name and His Presence becomes manifest (
Psalm 16:11
). Now, to me, a sacrifice indicates something that is required of me to do - something I would not normally want to do otherwise. It is precisely in the doing of that sacrifice that we call forth His Presence.
At the end of the most recent solar eclipse was seen the Magen David (the Jewish Star of David).
Pure Speech.
Say
(to the mountain) is the Greek word
eipon
meaning
speak
.
Speak
is the Greek word
lego
meaning
affirm over, to call
.
Speak
in Hebrew is
amar
and means
to bear forth
, hence
to bring to light; to call into existence
. (
Genesis 1:3
).
As we are positioned IN Him, IN His Essence (see
In His Name
), we BECOME Light (1John 4:17). We BECOME the conduit by which His Presence is then manifest in the world - we manifest His Name the same Way Yeshua showed us by His Living Example (John 17:6). As we embrace the Virtue of His Life, incorporating it into our life, we EXIST in Him. It is then, by the living of that Life, that we
call into existence
His Presence - and all the Power that lies therein. We speak into existence that which is already living within us believing it will be manifest in this earthly realm as He has spoken it. It is by the
action
of our lives, which creates an environment of faith He can only operate in, that we call forth His Presence.
"For whosoever shall call

call upon the name of the LORD.

shall be saved."

Romans 10:13, Acts 2:21
As far back as Genesis 47:25 the Hebrew word for 'saved',
chayah
, means
1) to live, have life, remain alive, sustain life, live prosperously, live for ever, be quickened, be alive, be restored to life or health 1) to live 2) to revive, be quickened, to be healed. a) from sickness b) from discouragement c) from faintness d) from death
.
In the Greek to be 'saved' or 'to save' is
sozo
and means
to save one suffering from disease, to make well, heal, restore to health
. (used in
John 12:47
as save and
Romans 10:9
as saved). This is what it means to be "saved". To, literally, have the Power of YHVH flowing in you that you are healed from disease in your body - today (
Hebrews 4:5-7
). Remember, one of the definitions for the Hebrew word for salvation is 'rest'. To obtain eternal life is in a different category (
John 17:3
).
We are given assurance by Yeshua that if we drink any thing deadly, it will not harm us (
Mark 16:18
) Shipwrecked on the Isle of Malta, a highly venomous snake attached itself onto the apostle Paul with no effect (
Acts 28:1-6
) Could this place of Power apply to other 'deadly things' among us - the H1N1 virus for example, also known as the 'swine flu'? You see, the world has but one agenda - to knock us off point. The enemy knows if He can instill even a little fear in our heart, he has succeeded in dissolving that environment of faith so crucial to the calling forth of the Presence of YHVH (see
Faith and Fear
).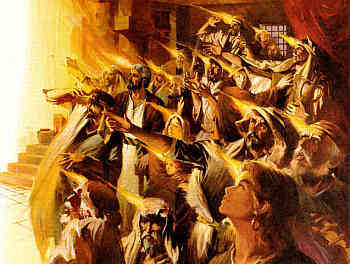 Is it any wonder, that on the day of Pentecost, why 3000 abandoned their lives immediately and were added to the church and a few days later, another 5000? Before their eyes, they witnessed a manifestation of restoration in the physical lives of those being filled with the Holy Spirit - the Presence of God - and wanted some of that. Now, that's deliverance! (
Romans 8:11
)
Yeshua died to reclaim what was given away in the Garden. There has to be a claiming within us of what He has given us through that death. As we exhibit an EXPECTATION of His Goodness showing up when we call on His Name, when we BECOME His Name, manifesting His Name as He showed us how to those around us (
1John 3:16
), we will see the Life force of His Essence begin to move through us in the same manner as it did through Him (
1John 4:17
,
John 17:6
).
Romans 8:19
tells us that the whole of creation is groaning and earnestly longing for the manifestation of the sons of God in the earth. To they who receive His Life by living His Life gave He power to BECOME those sons of God (
John 1:12
) - to become ONE with Him (
John 17:20-21
).
The Hebrew word for "one" is

echad

and means, "joy may be full".
"Now I am no longer in the world, but these are in the world, and I come to You. Holy Father, keep through Your name those whom You have given Me, that they may be one as We are one. While I was with them in the world, I kept them in Your name. Those whom You gave Me I have kept, and none of them is lost except the son of perdition, that the Scripture might be fulfilled. But now I come to You, and these things I speak in the world, that they may have My joy fulfilled in themselves."
John 17:11-13